The tribe's government was formally organized in 1961, under the Indian Reorganization Act of 1934. The Ak-Chin Indian Community is governed by a five-member Tribal Council, each elected by enrolled community members. They oversee the governmental operations, departments and enterprises that serve the community of Ak-Chin.
The Community adopted a new constitution in July 2016. One of the changes allowed for candidates to run for a specific office and for Community members to vote specifically for the chairman and vice chairman in addition to council members. Previously, Chairman and Vice-Chairman were chosen amongst the five members of the council. 
Under the new constitution, the Chairman and Vice-Chairman served a four-year term and council members served a two-year term. The 2nd election was in November of 2018, all positions are now staggered, four-year terms.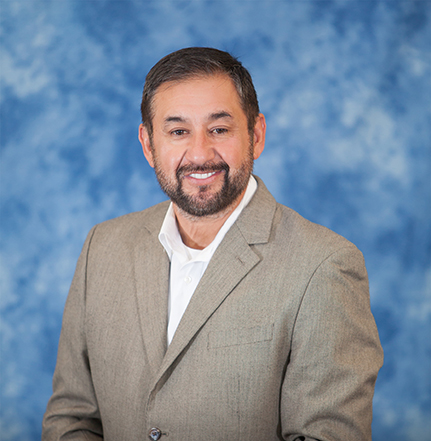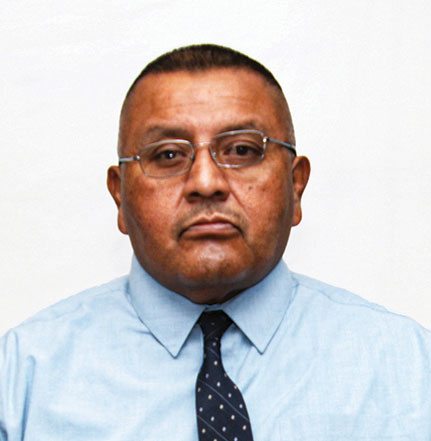 Chairman
Robert Miguel is currently the chairman of the Ak-Chin Indian Community in Maricopa, Ariz. He was elected as chairman of the Tribal Council in January 2016. Before serving on the Tribal Council, Chairman Miguel worked in various capacities within the community which include working with Ak-Chin Farms, Parks and Recreation and the Ak-Chin O'odham Runner.
He has focused his energies on education opportunities, providing services to the special needs community, and promoting healthy lifestyles through wellness and recreation programs. Chairman Miguel also has been a champion of growing and nurturing the Ak-Chin Indian Community's cultural and traditional practices.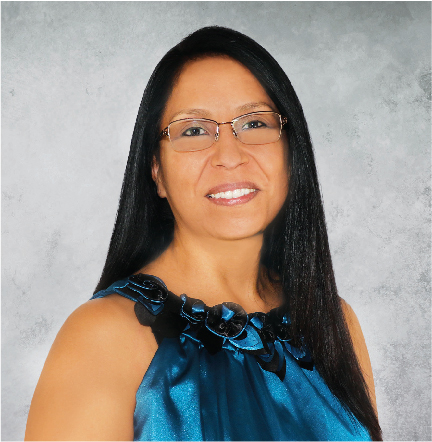 Council Member
Lisa Garcia was elected into office as a Council Member in November of 2018 for a 4-year term that started in January 2019. Prior to being elected, she worked for the community in the Planning and Development department, as the HDS Program Manager at Harrah's Ak-Chin and with Ak-Chin Parks and Recreation.
Ms. Garcia has also served on many boards including the Ak-Chin Enrollment Board, Tribal Gaming Board, Miss Indian Arizona Association, Ak-Chin Preschool Parent Group Board and the Masik Tas committee/Miss Ak-Chin Pageant.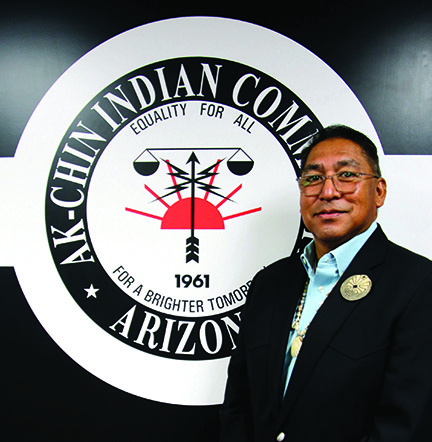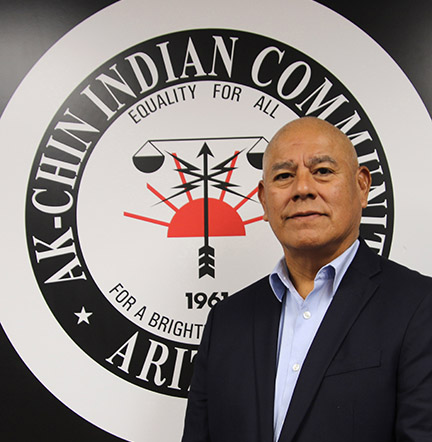 Welcome to the Ak-Chin Indian Community
As Chairman of the Ak-Chin Indian Community, I would like to welcome you to our community and invite you and your family to visit us!
Ak-Chin is an O'odham word translated to mean "mouth of the wash" or "place where the wash loses itself in the sand or ground." The Ak-Chin Indian Community has an enrollment of more than 1,100 tribal members and a land base of just over 22,000 acres. We were formally organized in 1961, under the Indian Reorganization Act of 1934.
First and foremost, we are a farming community; Ak-Chin Farms was established in 1963 and currently harvests more than 15,000 acres, making us one of the largest farming communities in the United States. Cotton is the principal crop while barley, potatoes, alfalfa and corn are also grown. We are home to the Ak-Chin Him Dak Eco-Museum, the first of its kind in the country. The Him-Dak Eco-Museum is a place where objects of our past, our culture and traditions are conserved and shared.
Our local deli, Vekol Market, serves as a gas station and café that offers a variety of options made fresh daily, a wide selection of groceries, a dining area and a patio with outside seating.
Ak-Chin Southern Dunes Golf Club, located along Highway 238, provides a welcoming ambiance with breathtaking views. Ak-Chin Southern Dunes is perfect for the golf enthusiast but also offers delicious meals at the Arroyo Grille that everyone can enjoy.
Ak-Chin Circle, entertainment for the entire family!
Harrah's Ak-Chin Casino offers over 500 rooms and is newly renovated with all expansion additions completed in the Spring of 2019. Renovations included a hotel tower, conference/banquet space, expanding the gaming floor and adding restaurants. A bridge between Harrah's Ak-Chin and the UltraStar Multi-tainment Center opened in 2018 connecting the two properties. The Multi-tainment Center offers "one-stop, non-stop entertainment" featuring theaters, bowling, dining, sports lounge, live entertainment, laser tag and arcade gaming as well as private event facilities.
On behalf of the Ak-Chin Tribal Council, we welcome you to Maricopa and we hope to see you soon.
Sincerely,
Robert Miguel
Chairman
Ak-Chin Indian Community